1. Individual/Isolated Footings
This footing is the most common in construction. They are usually used for small structures such as sheds or porches. They are also used for all four walls of a building if the soil is very soft or there is a high water table.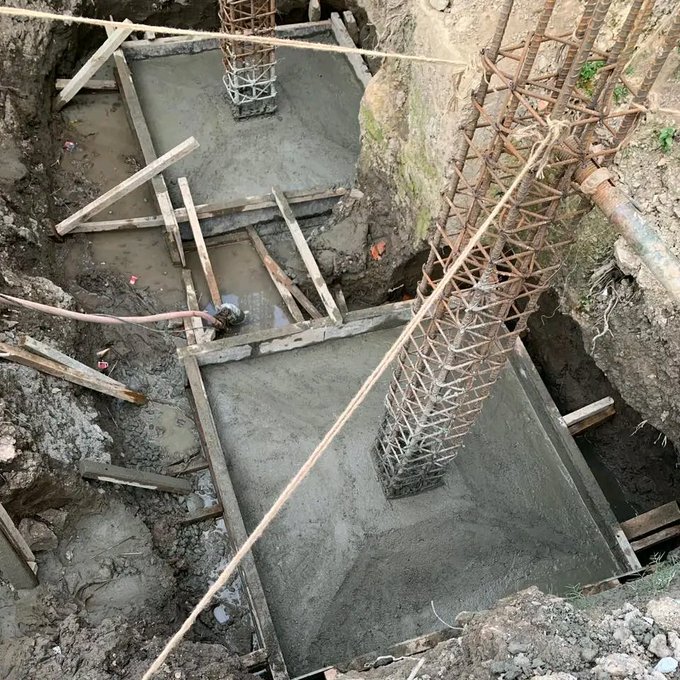 Combined footings are used when two or more foundation walls are close together and they share the load. Combined footings are also used when one of the foundation walls is much taller or longer than the others.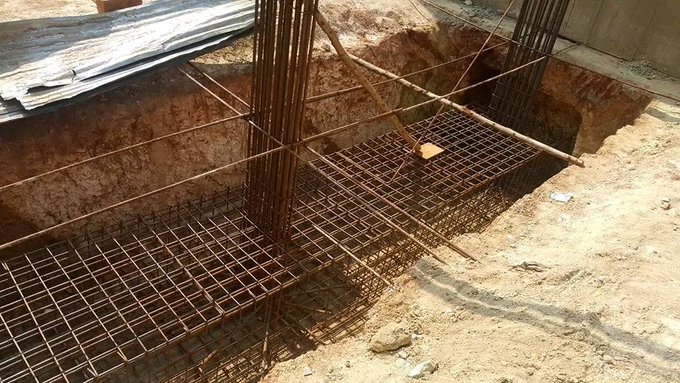 Strip footings are used to support a long foundation wall, such as the side of a house. They are also used to support load-bearing walls that run parallel to each other.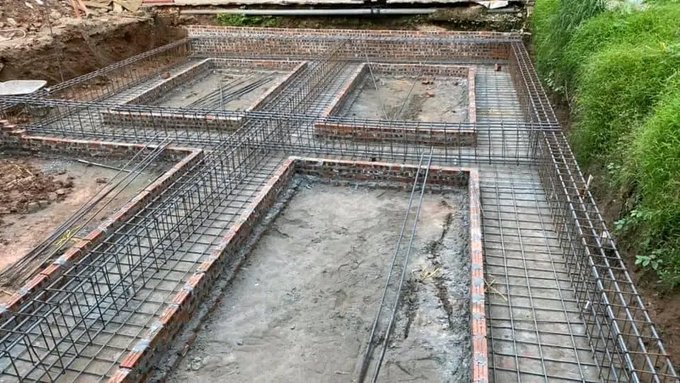 4. Raft or Mat Foundation
A raft or mat foundation is one big slab of concrete that supports an entire building. Raft foundations are used when the soil is too weak to support individual footings or when the building coming up is very large.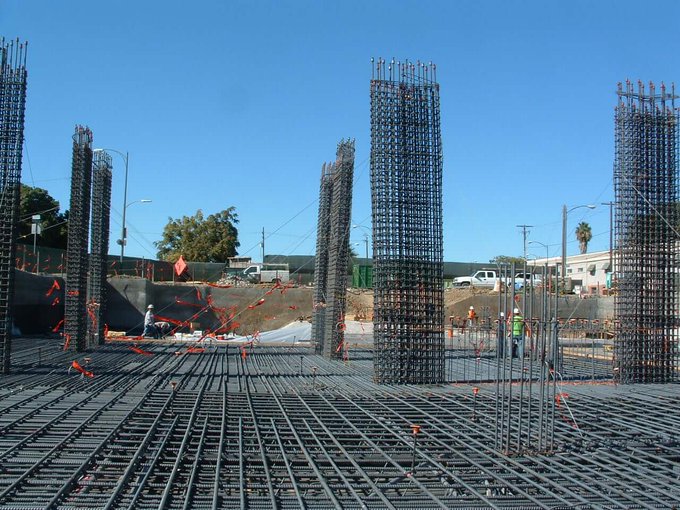 5. Strap Footing
In strap footing, the outer & inner column is connected by a strap beam. The individual footing areas of the columns are so arranged that the C.G of the combined loads of the two columns passes through the C.G of the two footing areas.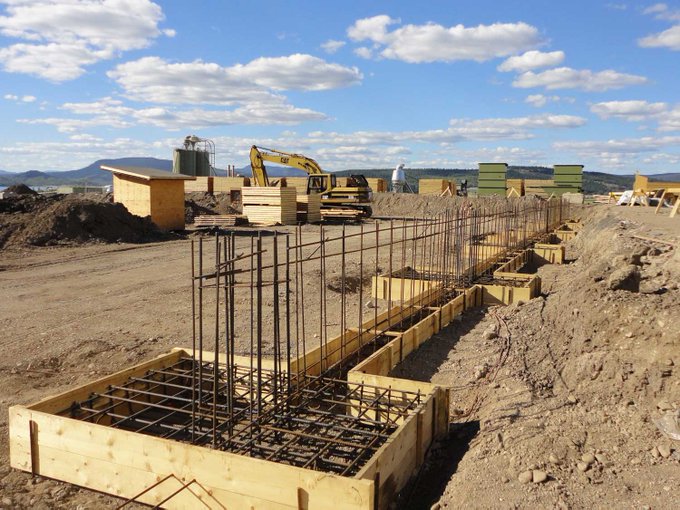 The main purpose of using stepped footing is to keep the metal columns away from direct contact with soil to save them from corrosive effects. This type of footing is used to carry the load of metal columns and transmit this load to the below ground.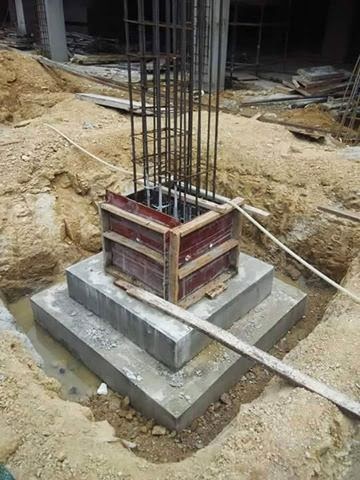 7. Eccentric Footing
They are constructed on property boundaries, where there is no provision of the setback area. It is constructed at the corner of a plot when the exterior column is close to the boundary hence there is no scope to project footing much beyond the column face.
8. Pile Footing
They are constructed where excessive settlement is to be eliminated and where the load is to be transferred through soft soil stratum, where the soil bearing capacity is sufficient. These types of footings are constructed where water tables are very high.